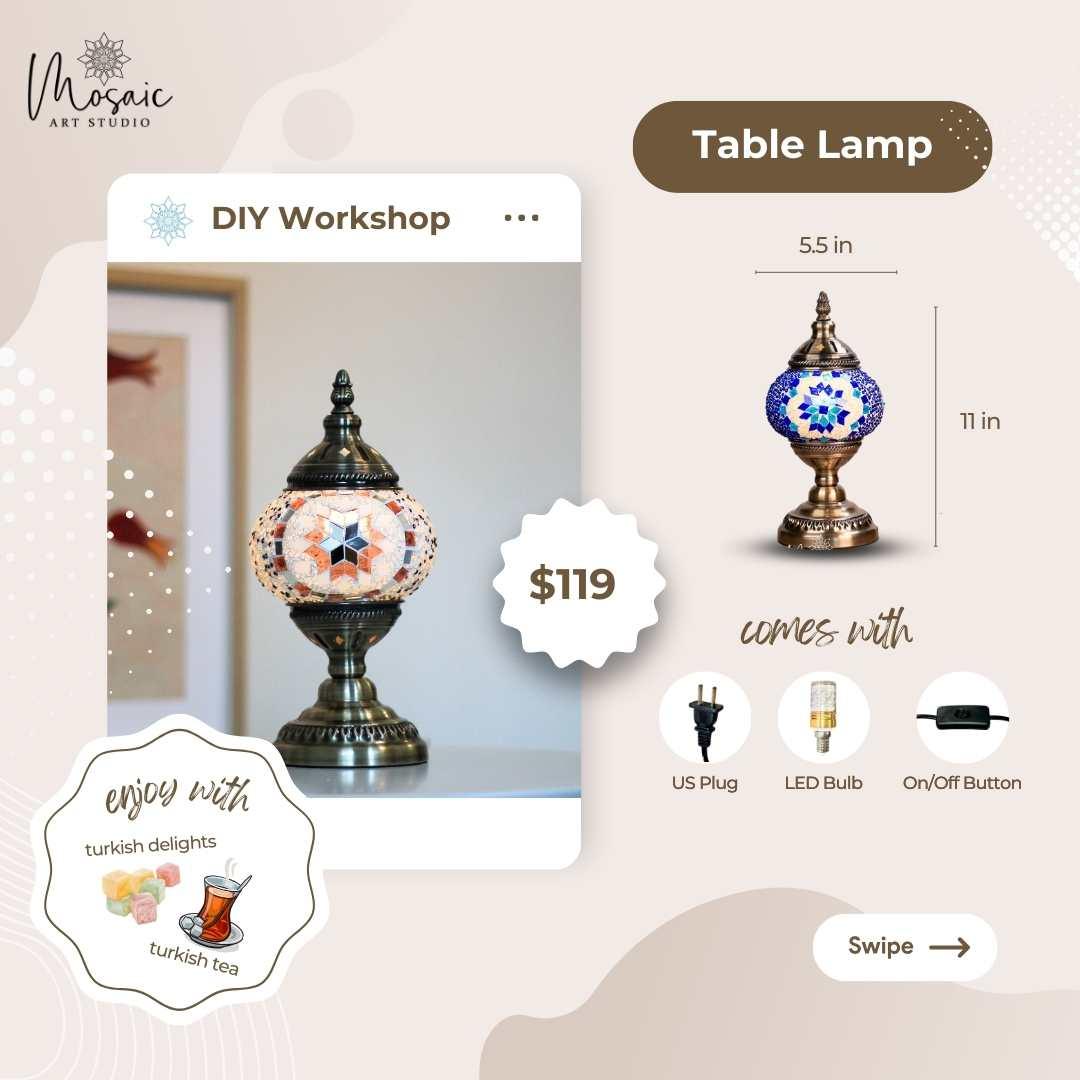 Mosaic Workshops in Rockville, Maryland
📍 Novo Group Art Studio, 12276 Wilkins Avenue, Rockville, MD 20852
♿ Wheelchair accessible
Mosaic Workshops in Rockville, Maryland
Our Selection of Projects
Candle Holder
3.1 x 3.9 in
$69.00
Table Lamp
5.5 x 11 in
$89.00
Swan Lamp
8.7 x 15 in
$109.00
Moon Lamp
10x 18 in
$129.00
Glass Globe
5.5" x 5.5"
$64.00
1. The price include all materials fee and tutoring fee.
2. All the lamps equipped with electricity and it come with wired in and US plug. We also provide energy efficient led bulbs with lamps
3. The glass globe option allows you to make a glass globe only without purchasing the lamp parts like metal frame and light bulb. It is recommended for customers who already made at least one lamp before. Glass globes are standard 5.5" globes fitting to any type of lamp.
Accompany person is an additional fee for someone, like a friend or family member, who wants to join and work on the same artwork/project with another attendee. Because of the limited seats, and resources, we charge extra for accommodating person while he/she will enjoy the refreshments and atmosphere