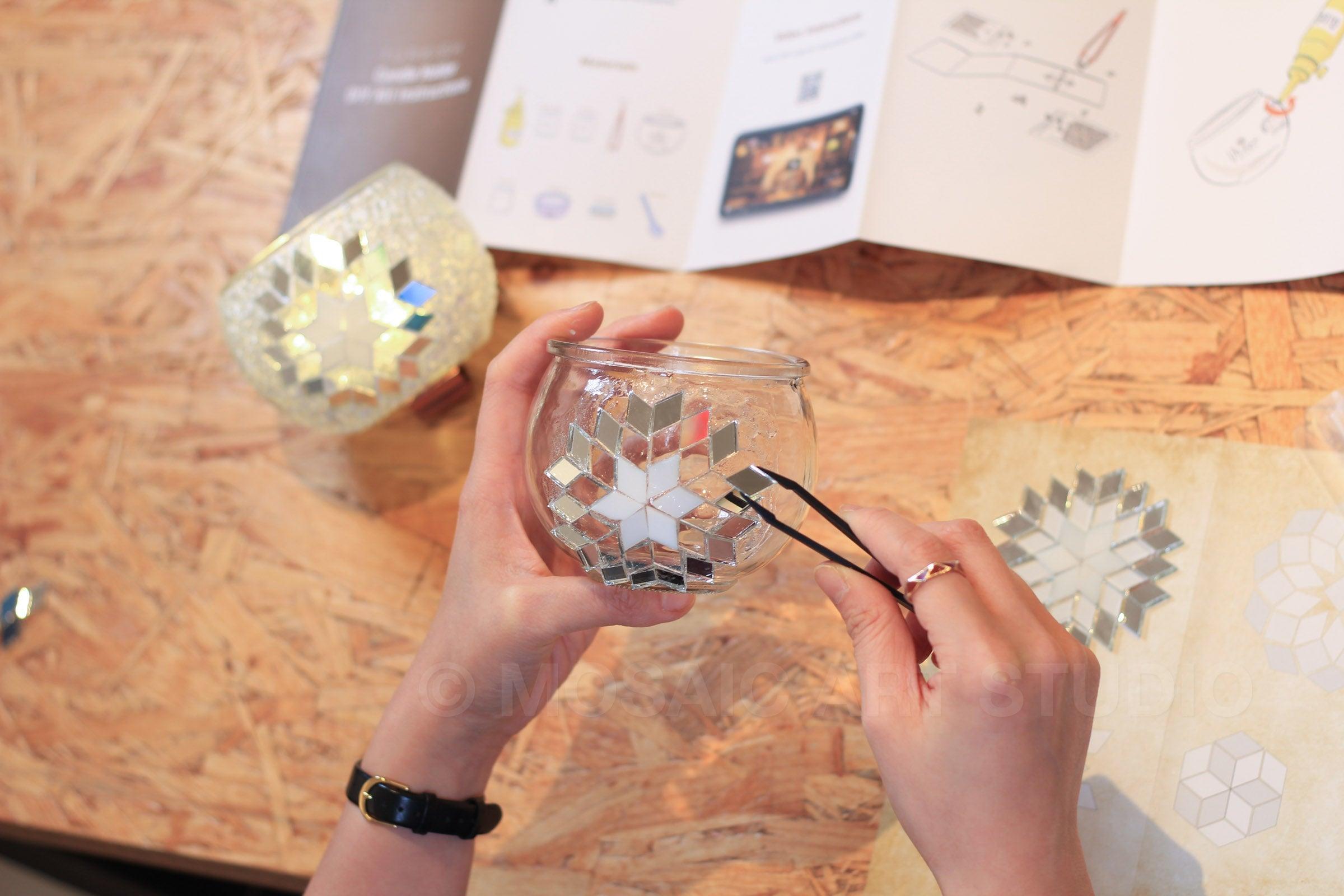 Mosaic Candle Holder DIY Home Kit "COTTON CASTLE"
Create a unique and personalized centerpiece with the Mosaic Candle Holder DIY Home Kit "COTTON CASTLE". This kit includes all of the necessary supplies to build a stunning mosaic lamp. Perfect for date nights, family activities, or a special gift, this color theme is inspired by the Cotton Castle and looks beautiful in any home.
Shipping
Free shipping details
Enjoy free shipping on orders exceeding US$100 within the USA.
What's more, when you purchase two or more home kits at once, shipping across the entire country is on us.
Fast shipping
We typically dispatch the product within three business days from the order placement.
In case there is no update or delivery confirmation for your package within a few days of placing the order, we kindly urge you to get in touch with us.
FAQ
What is the size of the Lamps and Candle Holders?
Here is the approximate size of the artworks.
Table Lamp Size: 5.5 * 11 inches
Candle Holder Size: 3.2 * 4 inches
Is it difficult to make a mosaic lamp at home?
Creating a stunning mosaic lamp is effortless, even for beginners. Our Home Kit includes all the necessary materials and tools. No prior experience or knowledge is required.